Monograph Series & ICU 21st Century COE Series
Monograph Series
The first issues of Monograph Series was published in 1990. It aims to publish unpublished research of SSRI members and translations of published books.
Past issues are available here.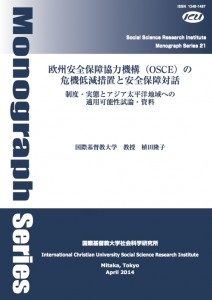 ---
ICU 21st Century COE Series
A Memoir of the Atomic Bombing
— Goichi Sashida
Publisher: Fukosha (2008)
Language: English and Japanese
ISBN-10: 4862580203
ISBN-13: 978-4862580207
Online version is available here.