Open Lectures
The SSRI organizes about 10 open lectures on a variety of social sciences topics every year.
Upcoming Open Lectures(AY2018)
---
Past Open Lectures (AY2018)
Tuesday, 24 April, 13:15~15:00 Honkan Floor 1, H-152
Politics and Protest: 1840s-1880s: Creating the people's voice 民声の構築
by Emeritus Professor William Steele, International Christian University
The voice and language of political protest in Japan has sounded throughout modern Japanese history. This lecture explores the culture of popular protest - its language and visual expression - in the late 19th century with reference to 20th century ideas of popular protest.
---
Wednesday, 18 April, 16:30~18:00, ERB Floor 2, 247/249
Protean Power: Exploring the Unexpected and Unpredictable in World Politics
by Professor Peter Katzenstein, Walter S. Carpenter, Jr. Professor of International Studies, Cornell University
This lecture discusses how the dynamics of protean and control power can be tracked in the relations among different state and non-state actors, operating in diverse sites, stretching from local to global, in both times of relative normalcy and moments of crisis.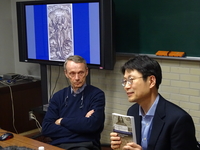 Photo1
---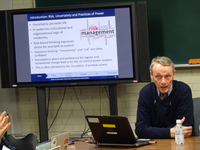 Photo2
---
Photo3
---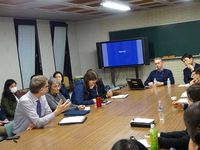 Photo4

---