NEW

[IERS event, 10/16(Mon)] Dreaming School: ICU Screening and Discussion

Monday,September 18,2023
---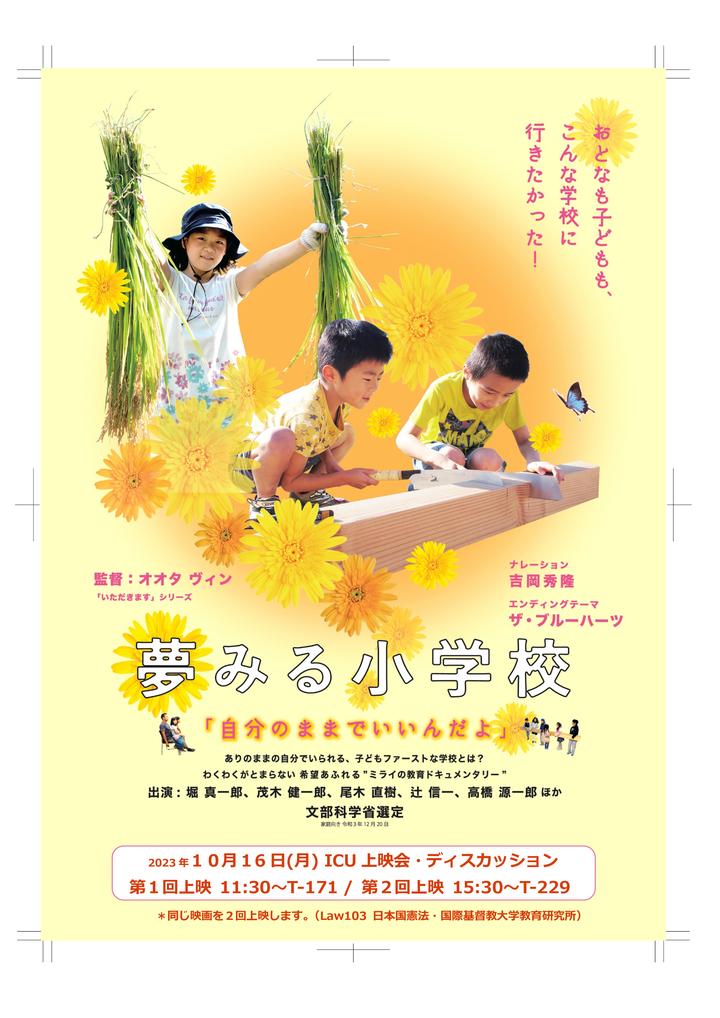 More freedom for children!
More Excitement for Schools!
We hope that a wide range of students, faculty, and staff will join us in considering active learning education in the age of AI and the future direction of liberal arts at ICU.
Dreaming School: ICU Screening and Discussion
Monday, October 16, 2023
1st screening 11:30- T-171
2nd screening 15:30- T-229
The same film will be screened twice.
Organizers: MATSUDA Hiromichi, NISHIMURA Mikiko, SATO Chizu (alphabetical order)
(Law 103: Japanese Constitutional Law; Institute for Educational Research and Service)