CGS Online Reading Group Fall Term 2021: Care in Contemporary Japanese Literature
Monday,October 11,2021
---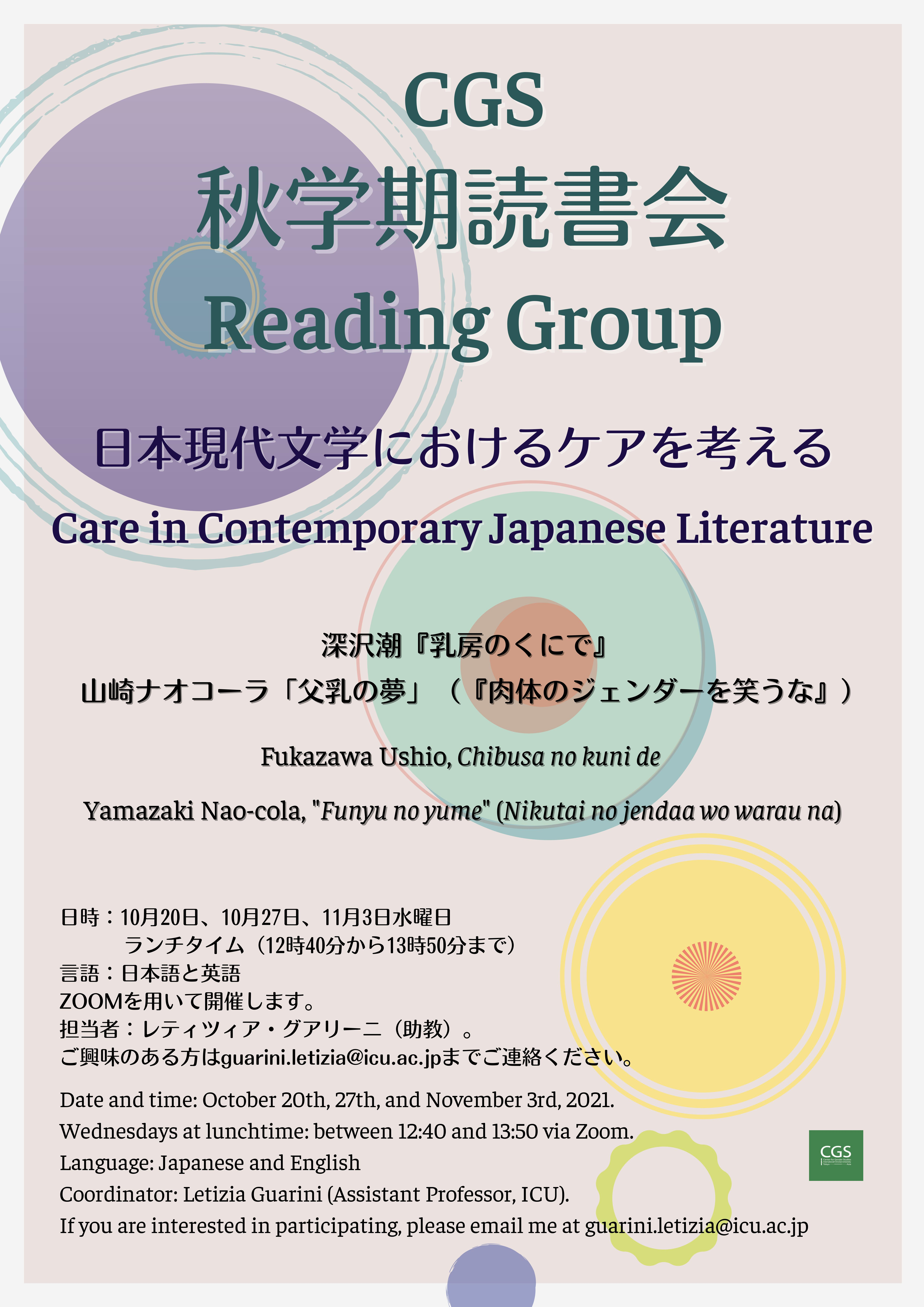 Every term the Center for Gender Studies (CGS) at ICU hosts both CGS staff-led and student-led reading groups in which we read together a book closely. Certain books may be challenging to read by ourselves, but when we read together it's better. We can ask each other when we don't understand, and we can continue enjoying our reading together!
------------
On November 14th, 2021 (Sunday) from 14:00 JST, ICU's CGS will host an online event with authors Fukazawa Ushio and Yamazaki Nao-Cola to discuss gender and care in Japanese literature.
In order to prepare for this upcoming conversation, I would like to host via ZOOM a reading group of two novels: Fukazawa Ushio's Chibusa no kuni de (Futabasha, 2020) and Yamazaki Nao-Cola's "Funyu no yume" (included in Nikutai no jendaa wo warau na, Shueisha, 2020).
Please join me with your own copies of this novel.
Date and time
October 20th, 27th, and November 3rd, 2021, Wednesdays at lunchtime: between 12:40 and 13:50 via Zoom.
Language
Japanese and English
Coordinator
Letizia Guarini (Assistant Professor, ICU). If you are interested in participating, please email me at guarini.letizia@icu.ac.jp