CGS Tea Party Autumn 2021
Friday,September 3,2021
---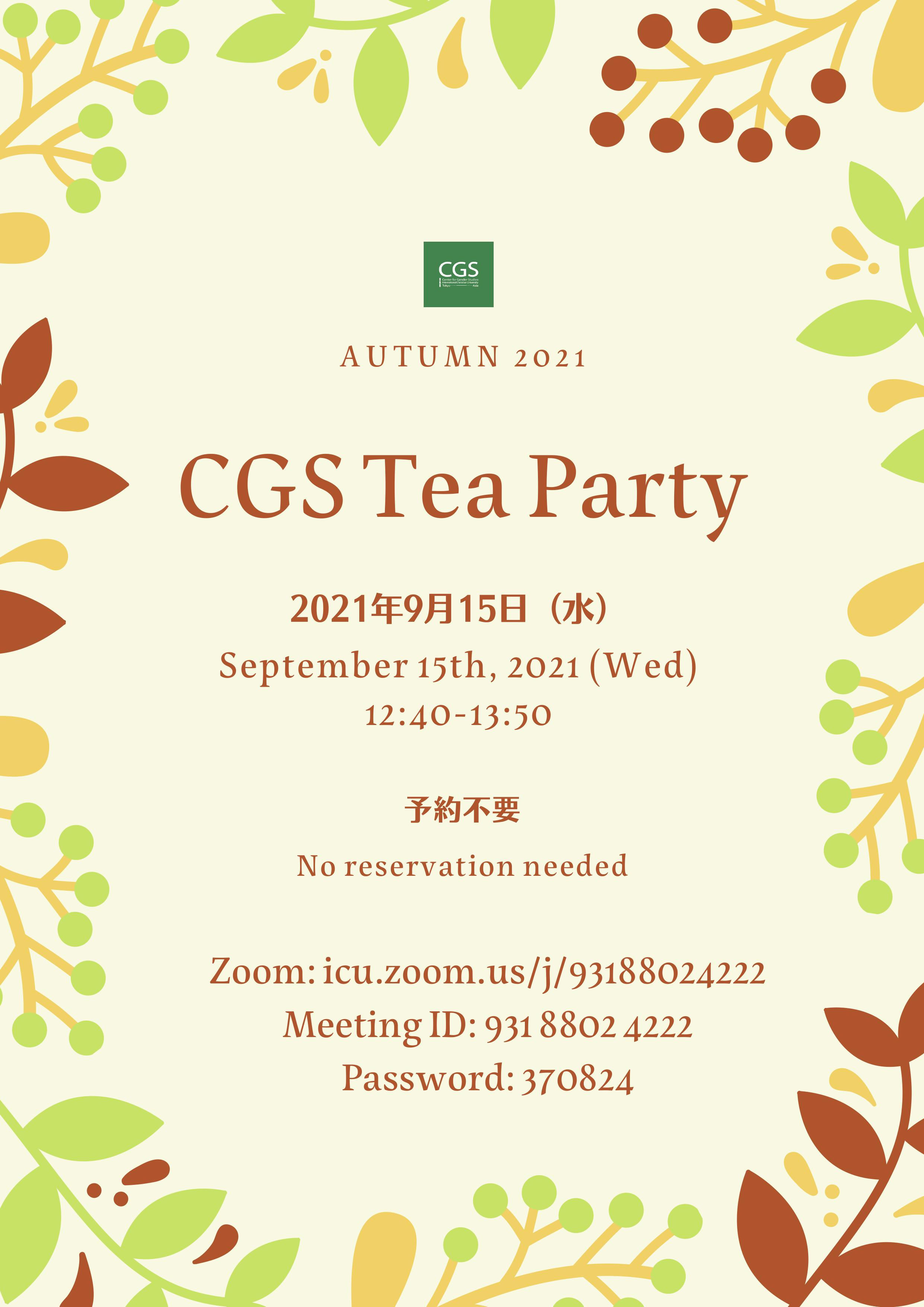 Anybody who is interested in CGS or Gender & Sexuality Studies is welcome!!

We would like you all to join us at our tea party! We are especially looking forward to meeting new students arriving this term. Come and learn about the major in Gender and Sexuality Studies.

It's a good opportunity to see and talk with other students and CGS staff.

You can share about topics related to gender & sexuality, and ask questions about your registration, campus life, and studies.

All the staff are looking forward to meeting you.
Date and Time: September 15th, 2021 (Wed), 12:40-13:50
Venue: Zoom
https://icu.zoom.us/j/93188024222
Meeting ID: 931 8802 4222
Password: 370824
Contact: cgs@icu.ac.jp